U17 World Cup U17 World Cup: Norton de Matos on why Team India are at a disadvantage against footballing bigwigs Rahul Bali Last updated 2 years ago 05:01 10/5/17 FacebookTwitterRedditcopy Comments(0)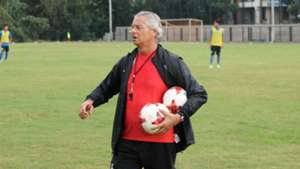 Anselm Noronha/Goal U17 World Cup India U17 India U17 v United States U17 United States U17 While the team has been training together for a while, the India U17 World Cup team coach feels his wards lack what their competitors have aplenty… Intrigue, excitement and nervousness must be coursing through the veins of the majority of Indian football fans, given that the FIFA U17 World Cup is only hours away from kicking off. On October 6th, the India U17 team will create history as the first ever team from the country to play in a football World Cup across all age groups. They have been largely training together for around two years now but how ready are they to rub their noses amongst the best young talents from around the globe? Goal talked to India U17 coach Luis Norton de Matos to find out. The 63-year-old tactician hit the nail on the head by pointing out that what India lack is not high quality coaching or training but cognitive match experiences from regular competitive games.  Article continues below Editors' Picks Why Barcelona god Messi will never be worshipped in the same way in Argentina Lyon treble & England heartbreak: The full story behind Lucy Bronze's dramatic 2019 Liverpool v Man City is now the league's biggest rivalry and the bitterness is growing Megan Rapinoe: Born & brilliant in the U.S.A. "I think the players are improving very well but there are some things that are difficult to progress without a competition," he explained. "It is difficult for any coach in the world to give to the boys in a very short period of time the (feeling of a) real competition. "Even if we have had some very good results, it has been in friendly games."The Portuguese coach went on to point out that the coaches of the bigger teams have been moulding the players in a competitive and professional environment for almost 10 years while the Indian team has largely played friendlies and have been training together for two years. "Even when we talk to other coaches in Mexico, the coaches of Chile and Colombia teams, they have 10 years of competitive football behind their teams.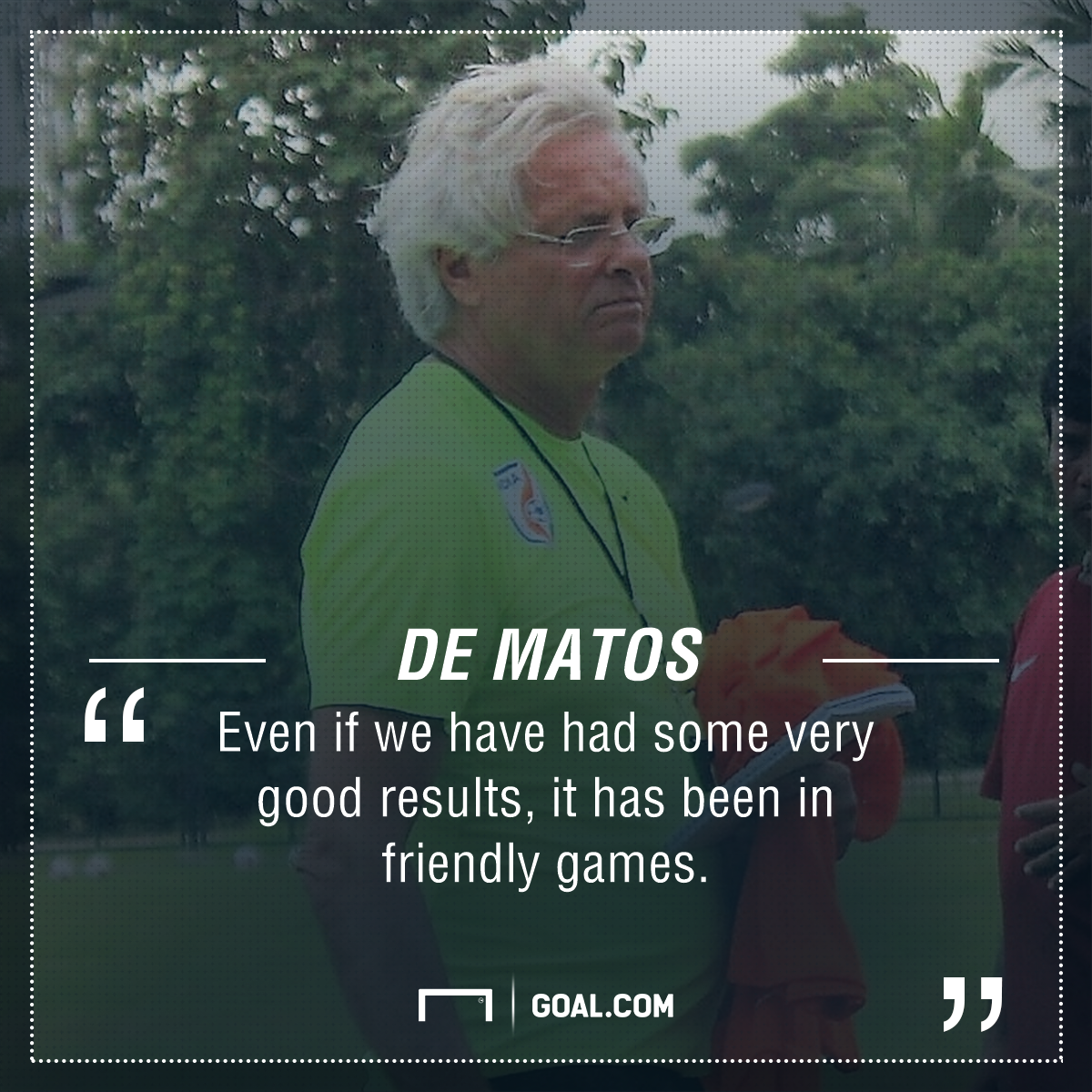 "This changes everything because you can prepare very well in the mental, physical and tactical areas. But they have a match every week," he said while pointing out the lack of regular age group leagues in India. "For example, in Portugal, there are the big teams like Benfica and Sporting (Clube de Portugal) who play competitive games from the age of seven or eight," he continued in the same vein. "This is very important because there are some kinds of experience that you learn only in the game. "It's completely different if you play for points every week and when you go into a real competition. A real competition gives you the problems (experience) that you don't have in friendly games."Judging by Norton de Matos' words, a mix of caution and realism might serve the Indian fans when they turn up to cheer the home team who are about to face superior and skilled opponents.